This vegan cake, served with a colorful salad, is a good meal and can also be served to guests.
This dish became a favourite in our family. It is healthy, a welcome variation to "ordinary" food and it is gluten-free and vegan.
You need:
Approximately 700g raw zucchini (courgettes)
1 / 4 l of water
3 cloves garlic
1 cup of lupine powder
1 tablespoon of chestnut flour or grape seed flour
3 tablepoons sesame (I prefer black sesame)
1 teaspoon coriander seeds
1 teaspoon turmeric
3 tablespoons of flea seed husks
salt
hand blender or vitamix
coffee grinder
large bowl
You cut the well-washed zucchini into pieces and give them together with the water and the cloves of garlic into the mixer. Then you mix it until you have a fine mass. Alternatively, it can also be mixed with a hand blender. The sesame and korianer seeds you grind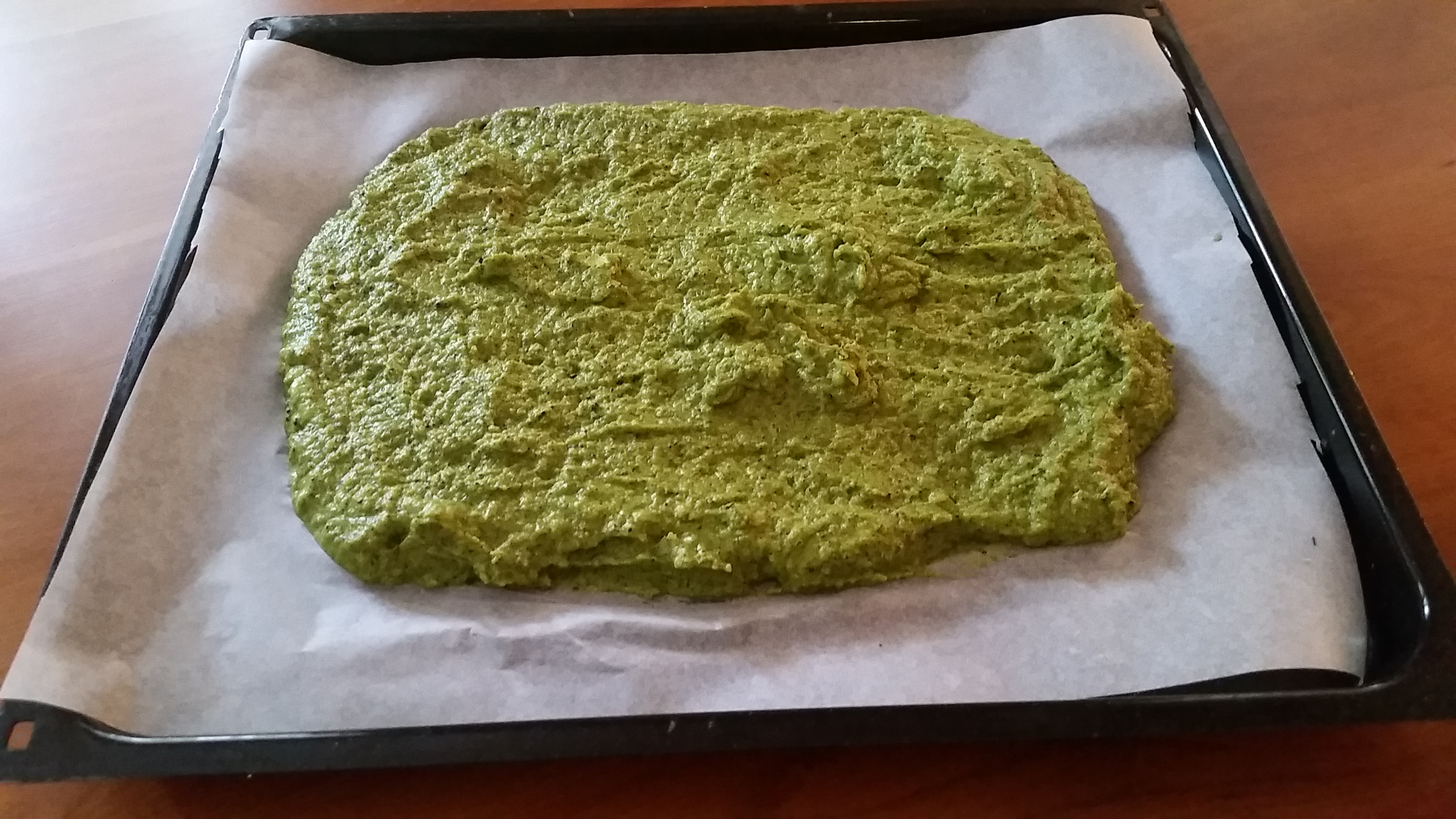 separatly in a coffee grinder. Then you mixe it with the flour, turmeric and salt. Afterwards you pour the pureed vegetable into this mass and stir it well. Finally you add the flea seed husks to it. Then you stirr the mass again.  Place a piece of baking paper on the baking tin and spread the mass on it. I prefer a thickness of about one centimeter.  Bake it in the oven at about 100 °/150° celsius 35-50 miutes (depending on your oven). And ready is a delicious cake.
Tip:
Alternatively you can also use wheat or spelled flour. I love this gluten-free cake because it is not served in restaurants, at least as far as I know.
You can make the same pie with pumpkin or other seasoned vegetables. Try it and find your favorite flavour.
Please add the flea seeds only at the end. Flea seeds swell in liquid environment. I once added it to early in the process, this made the mass very hard to mix and stir, an unpleasant thing to happen.